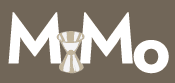 This month's
Mixology Monday
is hosted by Dennis of the
Rock & Rye
blog, with the theme for the month:
Forgotten Cocktails
. The objective of the theme is "to bring to light a drink that you think deserves to be resurrected from the past." My choice for a cocktail that fits this description is one I was first introduced to at a wine-based cocktails class at
the Boston Shaker
.



Fancy Vermouth Cocktail (The Boston Shaker)
2 oz Italian (sweet) vermouth
1/2 tsp. maraschino liqueur
3 dashes bitters
Stir ingredients with ice, strain and garnish with quarter lemon.
The initial reaction of the unacquainted might be to cringe at this - not vermouth! To reiterate the tirade that most cocktail enthusiasts will give on the topic for a second, vermouth has gotten a bum rap in recent decades. The reason for this is primarily mistreatment. Somewhere along the line, bartenders and the populace at large seem to have forgotten what vermouth actually is, namely a fortified wine. The same people that would never dream of sipping an occasional glass from a bottle of white wine that's been sitting on the coffee table for a year would then take vermouth that was sitting in a liquor cabinet for a year or longer, dribble some into a shaker of gin, and call it a Martini. Unsurprisingly, people going through these motions would find the smell and taste of said vermouth unappealing. Why? because the vermouth had gone bad! Really bad! The simple test to show the distinction to someone is to have the person smell and taste the difference between a capfull of fresh vermouth versus a capfull from a bottle that's been sitting around for an eternity; there's a world of difference. Thus, the common wisdom with regard to vermouth is 1) refrigerate it after opening in order to help preserve it (a wine saver is not a bad addition as well); and 2) don't use old vermouth; even with refrigeration, most vermouths will begin to turn after a month at most (some last better than others; I have found that Carpano and Punte e Mes, for example, tend to still be usable after several months, although the taste does start to change a bit).
Now, with the standard tirade out of the way, I will go on to add that I think that vermouth can be fantastic, and not just as a cocktail ingredient. In fact, if Dennis had left out the word "cocktail" from the theme for this month and simply said "forgotten drinks," I think a worthy candidate would be vermouth in general, for the very history described above. A good vermouth with nothing more than some soda and a slice of orange can be a wonderful aperitif. Furthermore, there is a vast (and growing) array of excellent, and distinctive tasting vermouths available in the U.S., including newer offerings like
Sutton Cellar's
Brown Label Vermouth and offerings like Carpano Antica that could not be found just a few short years ago.
Good vermouth is also, unsurprisingly, the key to the Fancy Vermouth Cocktail above. At the Boston Shaker class, we tasted a Fancy Vermouth Cocktail that used Carpano Antica Formulare sweet vermouth (the so-called king of vermouths) and
Urban Moonshine Original bitters
. Carpano is quite simply, fantastic. It is eminently drinkable on its own, which is why the subtle additions made in the Fancy Vermouth Cocktail work so well; they add something without drowning out the wonderful taste of the Carpano. For a very different take on the same cocktail, with a much lighter note to it, I suggest trying Martini and Rossi's Rosato vermouth (I used Angostura for the bitters, although I something like the
Bittermen's
Boston Bittahs might also prove interesting). The Rosato has a light, crisp taste to it with some
As a final note, below is a list of some vermouths, or vermouth-like fortified wines that I am particularly fond of. Some of these will actually be found in the aperitif aisle of a liquor store rather than with the vermouth (the ones listed with an * below are the ones that I have seen most commonly fall into this category). Unlike many categories of alcoholic beverages, the term "vermouth" does not have a legally restricted meaning for purposes of labeling. Consequently, it is largely up to the producers and the marketers whether to label their fortified wine with the term vermouth or not. Again, because of the stigma that is sometimes associated with the term, it is often omitted from some products that might commonly be found filling the role of vermouth in cocktails.
Carpano Antica Formulare
* - the best sweet vermouth out there, hands down. It has a rich, deep flavor with hints of caramel.
Punt e Mes*
- another sweet vermouth from the same maker as Carpano. Punt e Mes is also excellent, but quite different than Carpano. It has more of a bitterness to it than Carpano, but also has a very fruity/botanical temperament.
Noilly Prat (Dry)
- A French offering that I think is one of the best deals for the price; I like the dry in particular.
Martini & Rossi (Rosso & Rosato*)
- An inexpensive Italian offering. The red (Rosso) is a solid choice in the absence of some of the high end choices. The Rosato is a new offering that makes a great aperativo. It features hints of pomegranate, raspberry, cinnamon and lemon.
Dolin (Dry)
- Dolin is a French producer of vermouths. They are a bit higher price-point than Martini and Rossi or Noilly Prat, but their dry in particular is one of my favorites for a Martini.
Sutton Cellar's Brown Label Vermouth -
A California-made vermouth with a bit higher price point that is marketed primarily as an aperitif.